Created on: Wednesday, 18 September 2013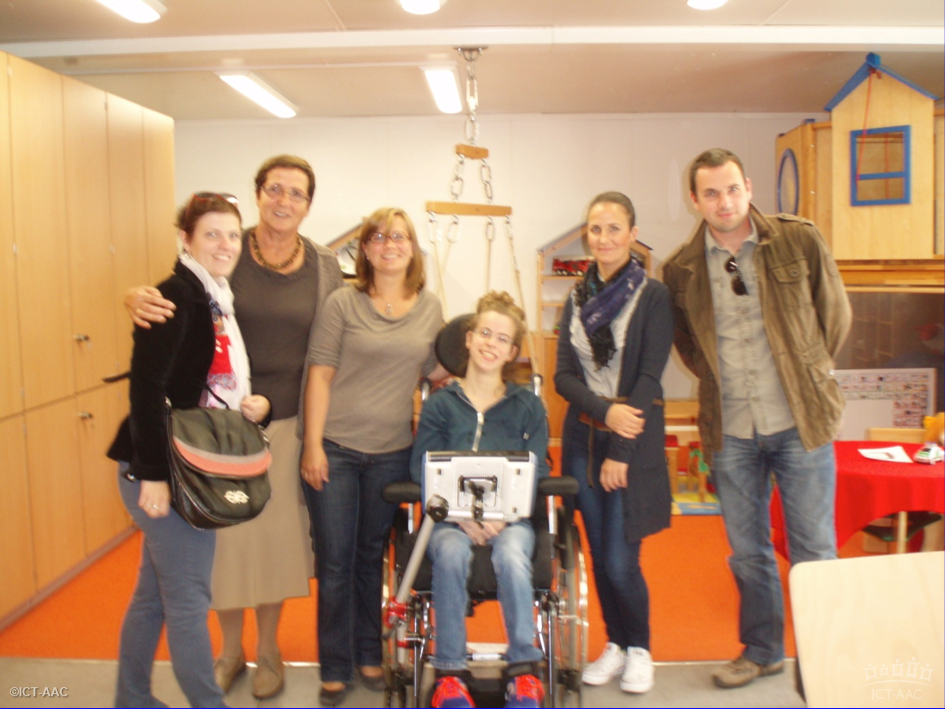 Project members visited Advisory Centre for Alternative and Augmentative Communication (AAC) (Beratungszentrums für Unterstützte Kommunikation) at the University of Cologne from 8 to 10 October 2013. ICT-AAC team consisted of four project members; three from Faculty of Education and Rehabilitation Sciences and one from Faculty of Electrical Engineering and Computing.
The hosts presented us with current state in the field of AAC and discussed their experience from technical, rehabilitation and education aspects. We thank them for their hospitality while some of the photographs can be found below.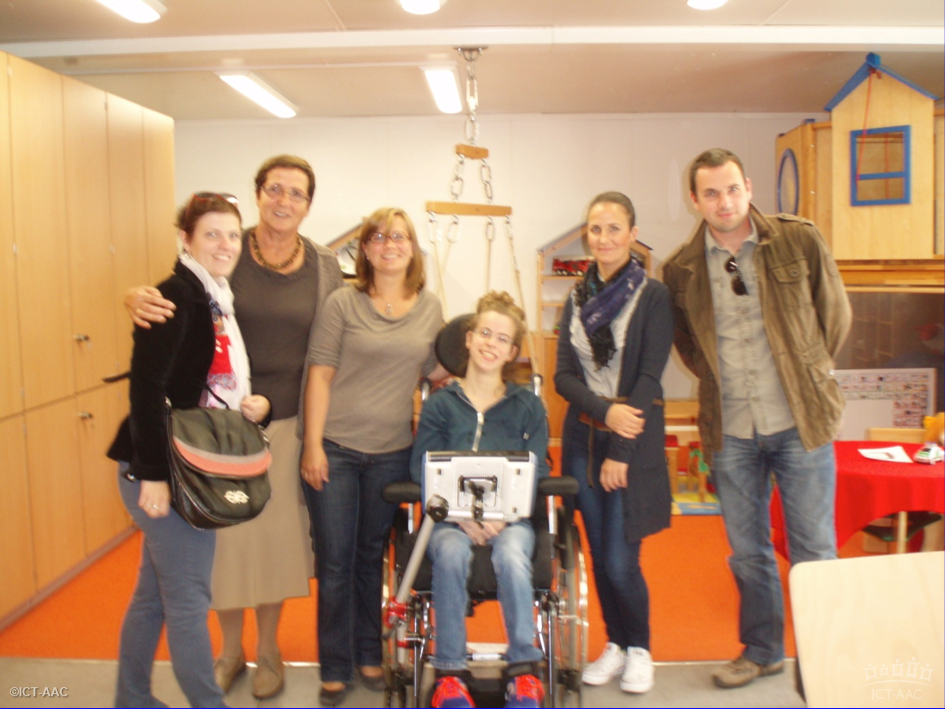 Group photo with our hosts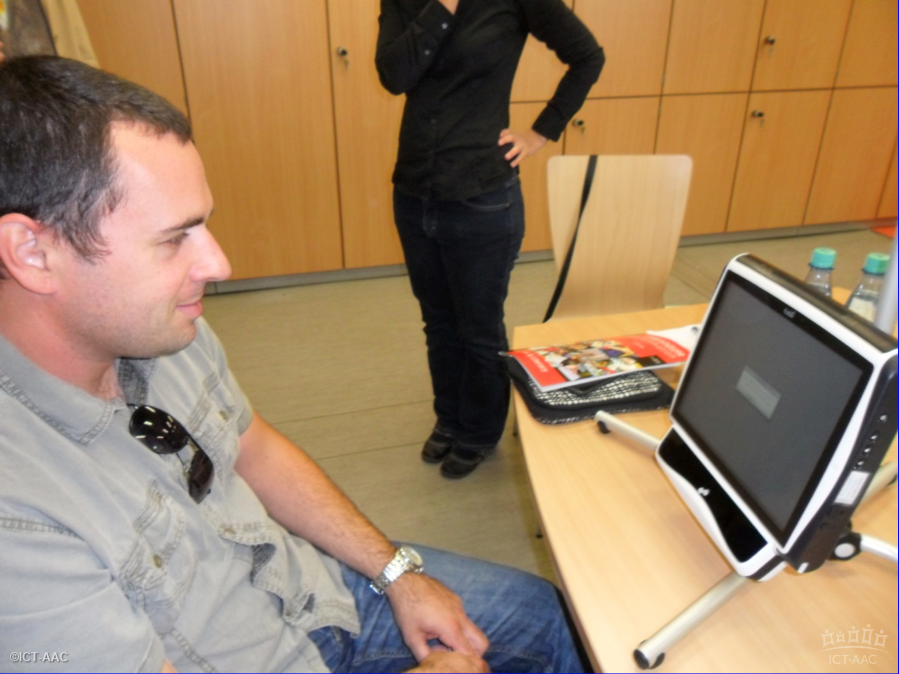 Testing the eye tracker device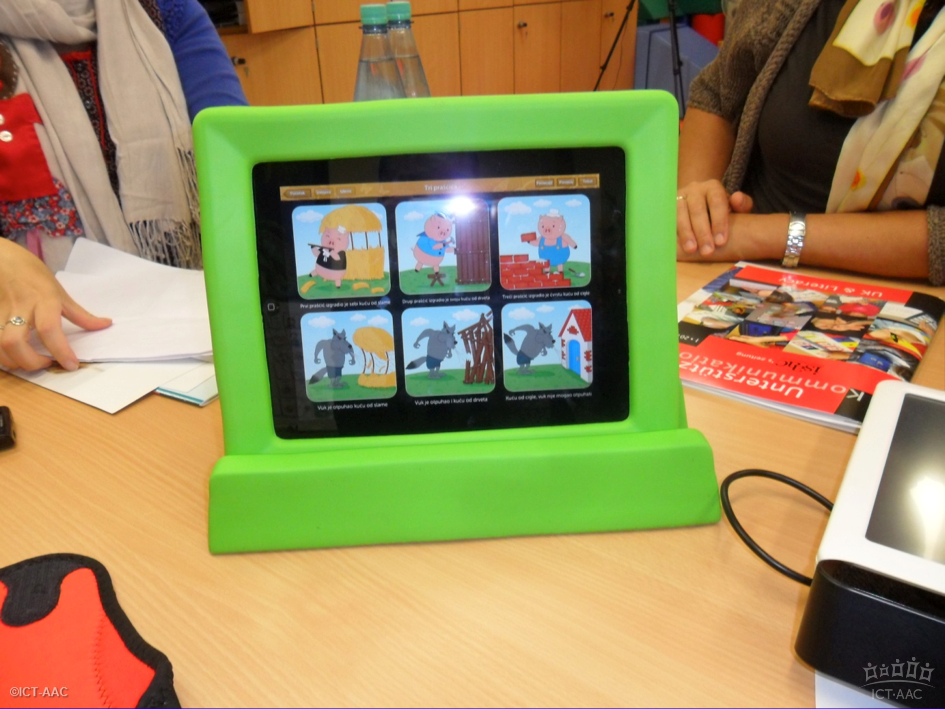 ICT-AAC e-Gallery application in a robust iPad case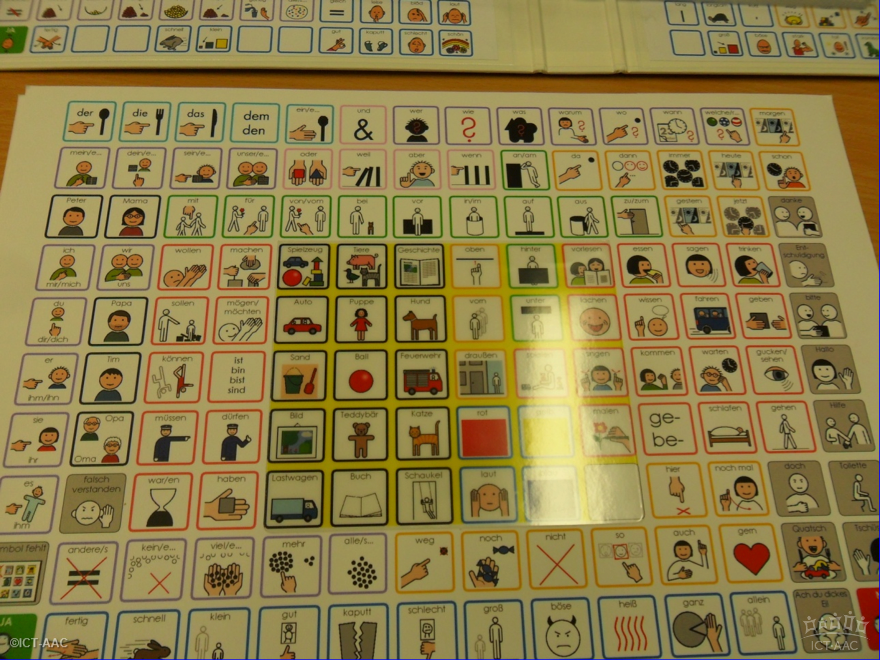 Symbol layout example