Created on: Friday, 27 December 2013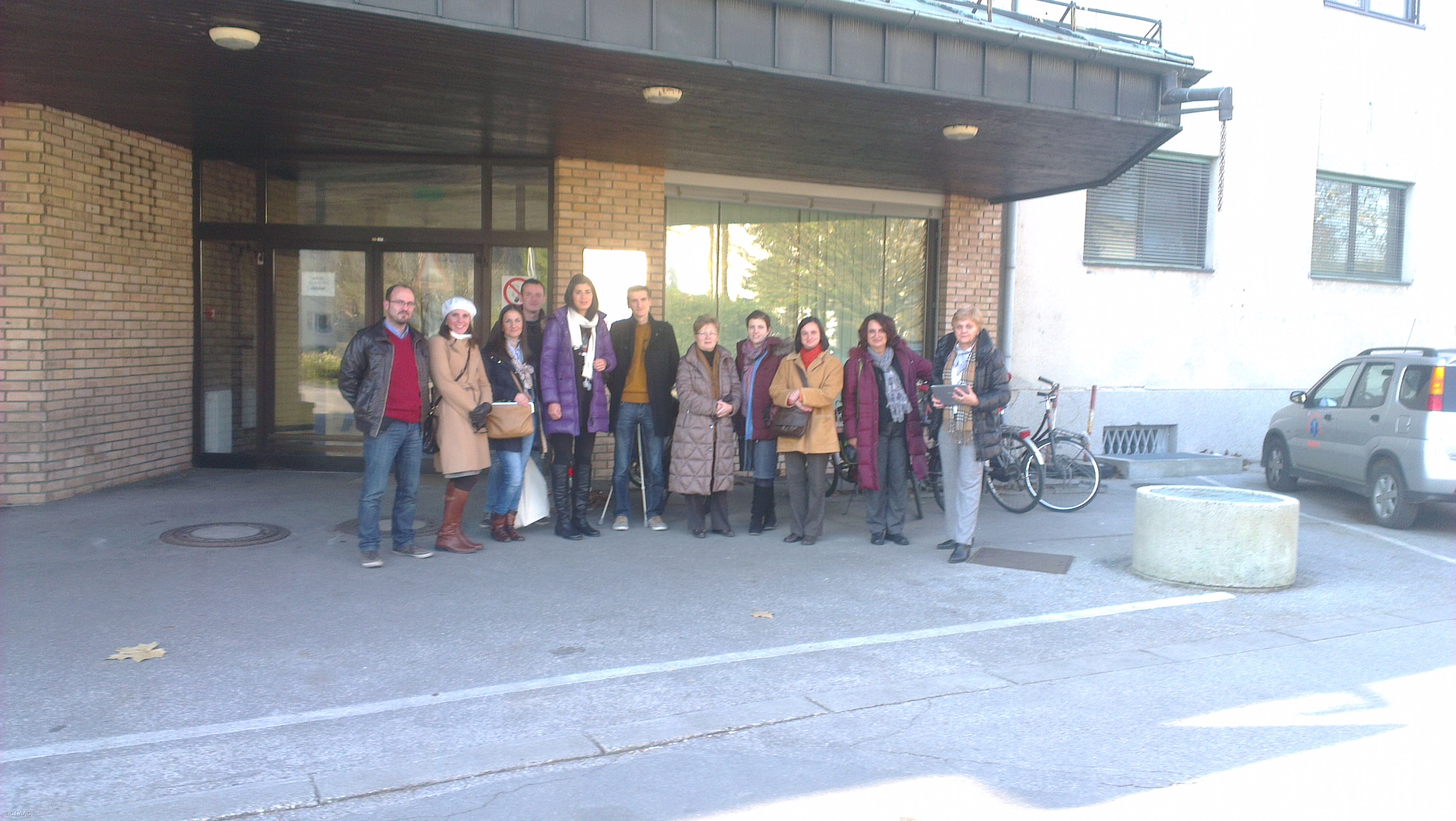 University Rehabilitation Institute of Republic of Slovenia - URI Soča was a host for twelve representatives of all four partner insitutions involved in the project ICT-AAC (29th November 2013). Three speech and language pathologist who work within the Children's Unit or within the Unit for rehabilitation of patients who suffered brain damage presented their use of Augmentative and Alternative Communication.
You can view the full report, prepared by Jasmina Ivsac Pavlisa, PhD, here.