Created on: Monday, 03 June 2013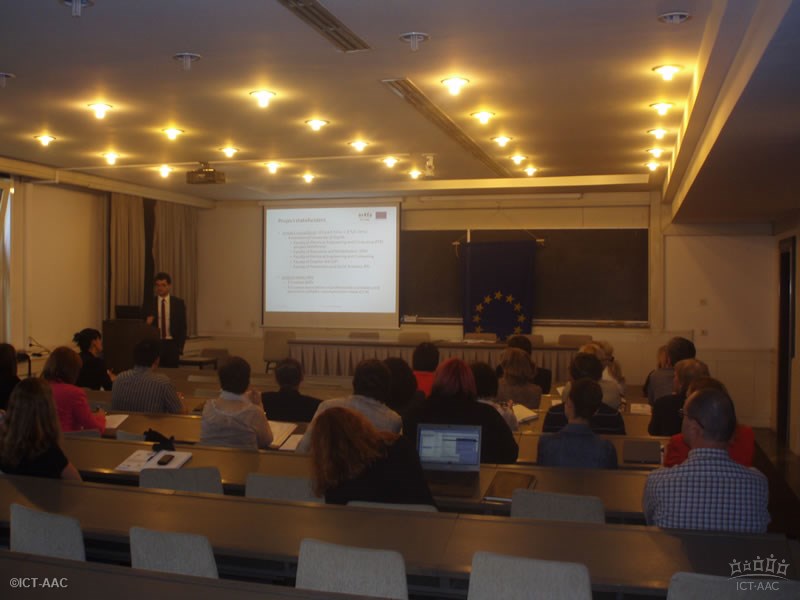 The first kick-off meeting of the project "ICT Competence network for Innovative Service for Persons with Complex Communication Needs" was held on May 13th 2013 at the Faculty of Electrical Engineering and Computing. Consortium partners organized the meeting for representatives from academy, associates and industry. The following agenda was presented:
General introduction

Project coordinator, Vedran Podobnik, presented the project basic information (type of financing, name and acronym, duration and budget) and stressed out the project objectives and planned results, as well as participants in project implementation and organizational structure.

Project objectives

FER team leader, Željka Car, particularly explained relation of the project purpose with the development of innovative services for people with complex communication needs.

Project management

Project manager, Ivana Rašan Sladoljev, briefly described the main administrative activities and closely explained the responsibility of consortium partners to CFCA.

Presentation of all project participants
Confirmation of the Steering Committee 

Value network expert, Ignac Lovrek, introduced the project steering committee members and announced their first activities.

Presentation of the project web

Technical expert and software designer, Marin Vuković, unveiled a test version of the project web.

Questions and answers
The meeting ended with the announcement of the first Dissemination event and the first Visibility event that will be co-located with the conference ConTEL (http://www.contel.hr/2013/) at the end of June 2013.