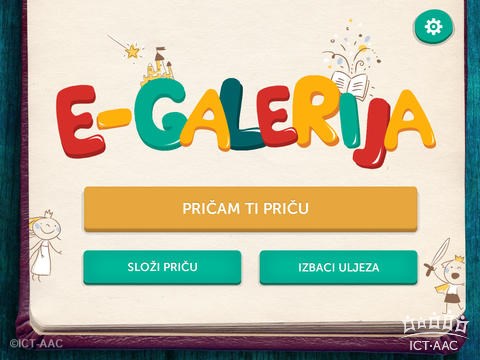 Application ICT-AAC e-Gallery ("ICT-AAC e-Galerija" in croatian) enables users to create stories using photos. Users can assign text and audio to each photo and thus create their own stories for their kids
Each image can be attributed with text and audio record describing the appropriate part of the story. The sound is played back by pressing the thumbnail image when viewing story. Besides viewing the existing and creating new stories, the application contains two games: "Sort story" and "Remove odd one out". In the game "Sort story" user has to sort mixed thumbnails of selected stories in the right order, while in the game " Remove odd one out" user must select images that do not belong to the story. Application settings allow user to adjust the font size and the size of thumbnails, automatic scrolling of the story and change the background color, images frame color and text color.
The application is developed for operating system Android version 3.1 or more. You can download it from .Play Store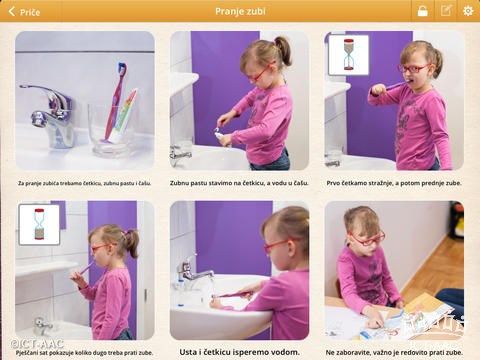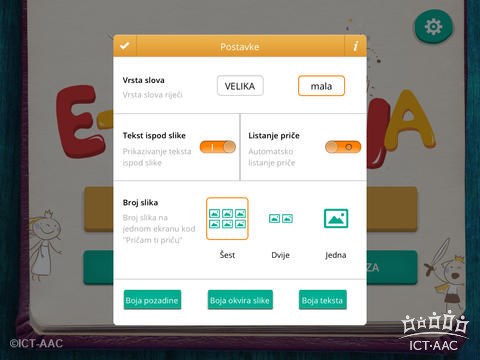 Application poster (in croatian) can be dowloaded by clicking the image below.