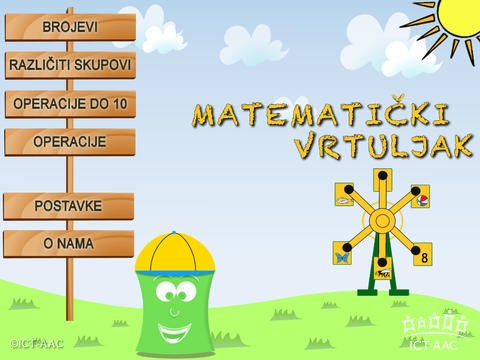 Application ICT-AAC Mathematical Carousel ("ICT-AAC Matematički vrtuljak" in croatian) helps preschool and school-aged children with basic mathematical operations.
Current version of the application involves three activities: counting, equality of sets and basic math operations using numbers or symbols.
This version of application is designed for web browsers and you can try it out here.
Application poster (in croatian) can be dowloaded by clicking the image below.