Created on: Saturday, 25 May 2013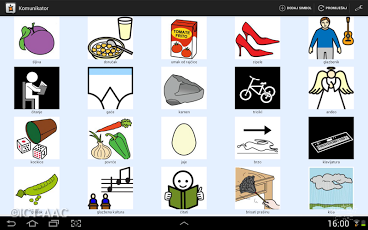 After release of Communicator application designed for Apple devices in January 2013, more and more users were demanding similar application that would target Android devices. Croatian IT company CROZ recognized the demand, developed the application and donated it to the AAC community. Maintenance operations and user support will be handled by project FER team. Once again, we thank CROZ for their effort while the application can be downloaded here.
ICT-AAC Communicator allows people with complex communication needs easier communication with the environment. The application contains a basic set of symbols, while each user can create their symbols using photos or images. Pressing a symbol plays an associated sound. Users can adjust application interface to show more or less symbols over multiple sliding screens, select one of the available non-commercial symbol galleries and personalize the application to their needs.