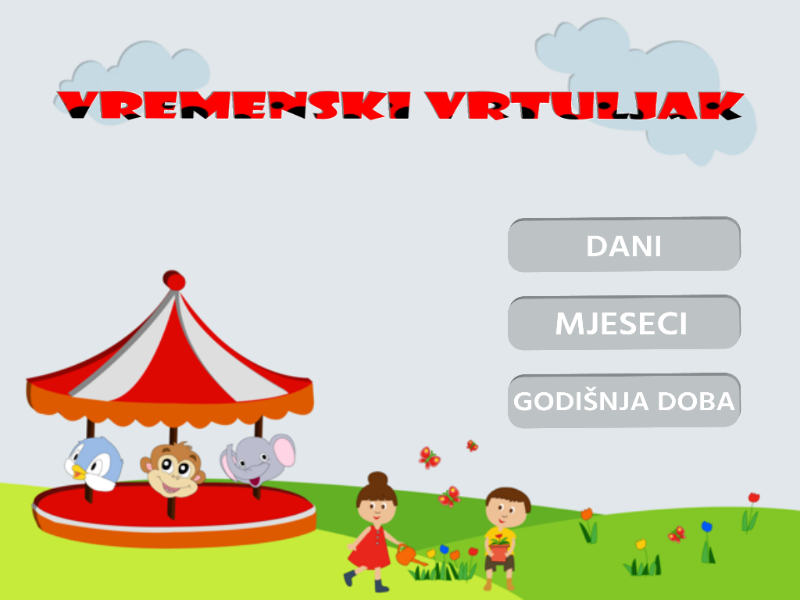 The ICT-AAC Time Carousel ("ICT-AAC Vremenski vrtuljak" in Croatian) application helps children to adopt three different visions of time: seasons, days and months. Naming of the seasons, days of the week and months of the year as well as recognition of their exact order are the competencies that the pupils acquire during the first or second grade of elementary school. 
The most important application elements are graphic symbols that are designed in a way that they are easily associated with the term they describe and thus visually support the adoption of new terms. The application is intended for children of typical development as well as children with different difficulties (specific learning difficulties, developmental difficulties).
The application is developed for Android operating system of version 4.1 or more. You can download it from Play Store.