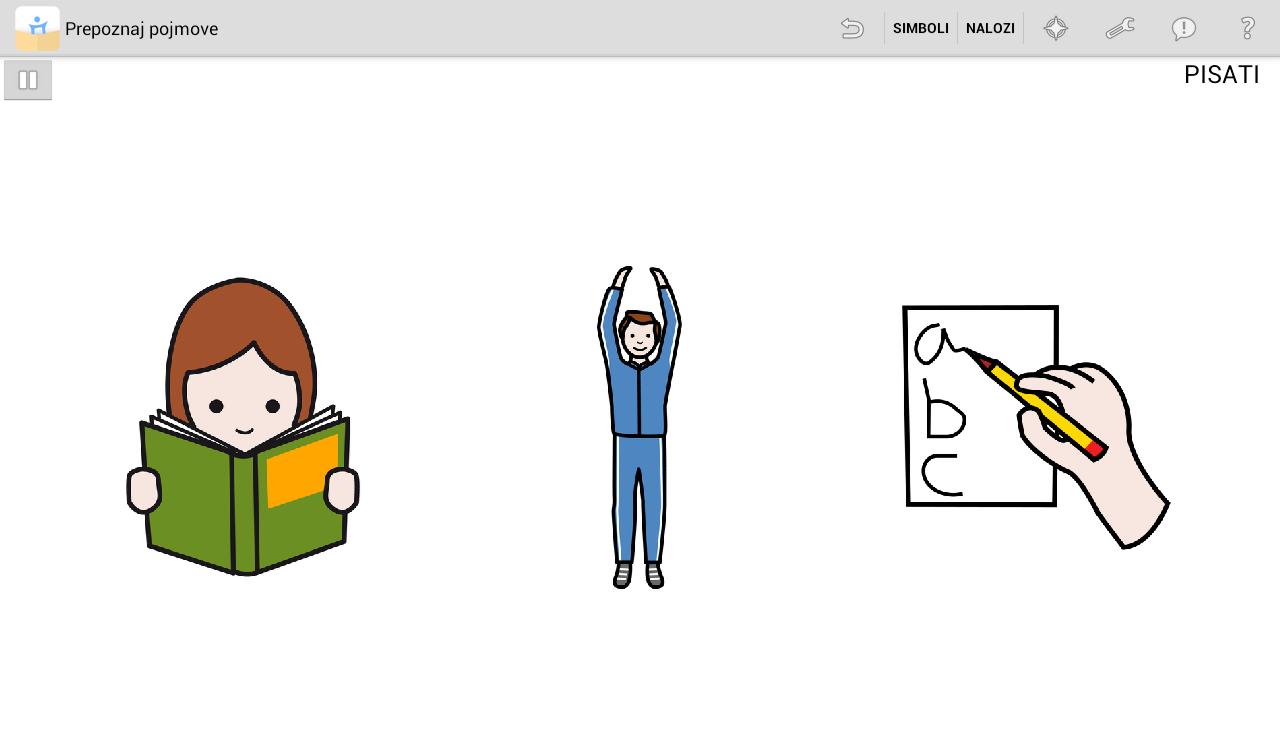 The Recognize Terms ("Prepoznaj pojmove" in Croatian) application is an educational tool for teaching new terms by using the communication system based on symbols. The teaching model implemented in the application is based on the modified discrete trial teaching. The application was evaluated with a representative group of end users and educational rehabilitation experts.
Detailed instructions for the application use can be downloaded from here (PDF document in Croatian).
The application is developed for Android operating system of version 2.3 or more. You can download it from Play Store.